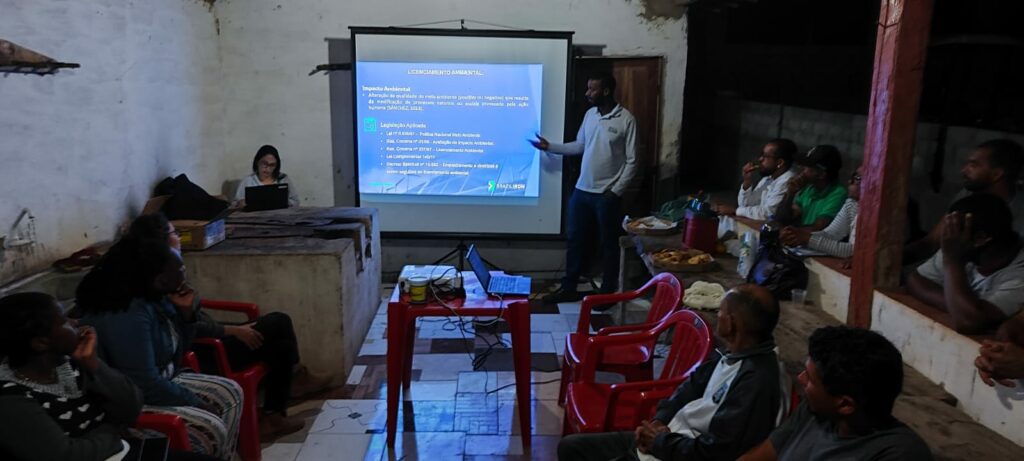 The Falhado community hosted the 13th meeting of the Mocó Mine Development Monitoring Commission last week. The meeting took place at the Association of Horsemen in that locality, located in the rural area of Piatã.
The Environmental Impact Study and Environmental Impact Report (EIS/EIR) remained the main topic of discussion, and participants were able to gain a better understanding of the important aspects of this environmental protection mechanism. CAE members were able to inquire about the actions that the company has undertaken and will implement regarding this issue. It was also announced that maintenance work will be carried out on the Tabua road, aiming to improve the route.
The next meeting is scheduled for June 14th at the premises of the Community Association of Small and Mini Rural Producers in Bocaina and Tabua.