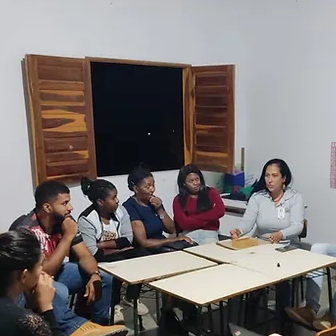 It took place last Wednesday, the 26th, and the 6th. meeting of the Mina Mocó Project Monitoring Commission. The meeting took place in the school building of the Rio das Contas Community and was attended by nominated members and representatives of the localities.
On occasion, the results of the Air Quality Monitoring were presented to the assembly, and the scheduling of a guided tour of Brazil Iron's operation was discussed. There was also the collection of data that will subsidize the elaboration of the "Program to Support the Development of Rural Productive Activities", which we will talk about in more detail shortly.
In November, instead of being held in one locality, the meeting will take the form of a visit by the titular and alternate members to Mina Mocó. Dates will be confirmed soon.